Dear Your Majesty the Queen, I need to speak to you urgently... Cleverly lifting the key moments from Gleitzman's novel and presenting them in a light-hearted, amusing and open way, making for an ideal drama.
By Mary Morris from the novel by Morris Gleitzman
Directed by (AWARD-WINNING DIRECTOR) Joshua Maxwell
If you want something done right, you should go right to the top, eh? At least that's what 12-year-old Colin Mudford reckons. After all, a big brother has responsibilities.

Colin has a mission. He wants to speak to the Queen about his brother Luke who has cancer. Cousin Alistair would like to help but stress brings on his dandruff. Colin takes the lock off the back door and heads out alone. Adapted from the best-selling novel by Morris Gleitzman.

This poignant and powerful is sure to inspire the whole family.

Mary Morris - a Scottish-born Australian - has written several award winning plays including the hugely successful adaptation of Two Weeks With the Queen, which has enjoyed many international productions, Blabbermouth and Boss of the Pool. Morris also writes for adult and children's television in Australia and the UK and has written many award winning and BAFTA nominated episodes of children's drama for the BBC.

Roles: 2 female identifying, 4 male identifying.
August Performances: Friday 18th – Saturday 26th with matinees on Saturday 19th and 26th, Sunday 20th and Wednesday 23rd. Evening performances are on Friday and Saturday evenings.
Share Two Weeks With The Queen with Phone Camera
Fri, 18th to 26th August '23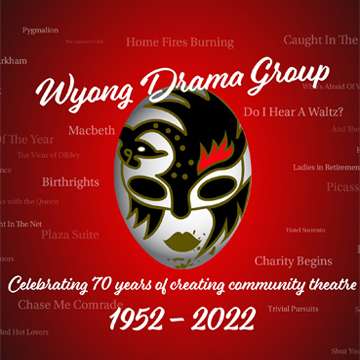 Wyong Drama Group strives to provide a variety of quality theatre for the community, and to support, nurture and showcase the diverse talents of its members in an atmosphere of fun, quaffing, friendship and enthusiasm.

One the Central Coast's newest and most affordable performance venues. 144 tiered seating black box theatre with large foyer and conference spaces.
---
Is there a problem with this Event Listing?
Report it here.
Other people also checked out...
Sign In with a Verified Account to add your Comment or Review for this Show. See Terms and Conditions for more details.
This listing is managed by Red Tree Theatre