Described by producer Rebecca Blake as "a stellar cast of emerging young stars and exciting theatrical talents", the performers will feature alongside some of Australia's most renowned rock musicians in the biggest tour of the acclaimed production to date.
The Vietnam War was the world's first televised war. More than any other conflict it inspired some of the most powerful and lyrical songs ever written.

The uplifting theatrical concert ROLLING THUNDER VIETNAM captures the pulse and drama of a momentous era. Combining intimate stories, epic songs and stunning visuals, the show transports audiences to an era of political unrest, anti-war protest and a generation on the brink of revolution.

Acclaimed in Australia as "a musical and dramatic triumph" and "a tour de force that reaches deep into the soul", ROLLING THUNDER VIETNAM is preparing to rock audiences around Australia.

A passionate story of courage, love and resilience wraps around such great rock classics as Magic Carpet Ride, Fortunate Son, The Letter, All Along The Watchtower, Help Me Make it Through the Night, Born To Be Wild, What's Goin' On and Bridge Over Troubled Water. Made famous by Jimi Hendrix, Credence Clearwater Revival, Steppenwolf, Marvin Gaye and Simon & Garfunkel, among others, they are the "Songs That Defined A Generation".

ROLLING THUNDER VIETNAM is an electrifying and emotional experience in the way its performers and musicians interpret deeply-felt songs and stories about love, endurance, bravery and loss on the battlefield and at home.
Share Rolling Thunder Vietnam with Phone Camera
Fri, 12th May to Sat, 3rd June '23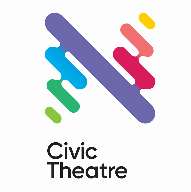 The magnificent Civic Theatre is the heart and soul of live performance in Newcastle, NSW Australia.
---
Is there a problem with this Event Listing?
Report it here.
Other people also checked out...
Sign In with a Verified Account to add your Comment or Review for this Show. See Terms and Conditions for more details.
Disclaimer: This listing is managed by Coast Box Office from publicly sourced information.
See what you're missing Preview Insider Updates