An International Tribute to the Music of Andrew Lloyd Webber. Also including great musical hits from London's West End and Broadway Music of the Night ' A Celebration of Myusicals'.
Proudly presented by RF Entertainment.
Music of the Night is a spectacular celebration and journey of Musical Theatre Classics that have captivated the imagination of audiences around the world over many generations. Music of the Night is an enthralling music and visual spectacular that showcases memorable performances from the songbooks of Andrew Lloyd Webber, Rodgers and Hammerstein, Sondheim, ABBA and many more from the most loved and adored classics from London's West End and Broadway Musicals.

Music of the Night will capture the imagination of its audience with stunning musical performances from Andrew Lloyd Webber's, Phantom of the Opera, Evita, Cats, Jesus Christ Superstar, Joseph and His Technicolour Dreamcoat, Sunset Boulevard, Les Misérables, Chess, Sound of Music, Rogers and Hammerstein, West Side story, Carousel, Boy From Oz!

Presented by Australia's own and internationally acclaimed multi award winning instrumentalist and vocalist Joey Fimmano. Joey is joined by internationally renowned vocalist Dexter Villahermosa, star of the West End and Australian productions of Miss Saigon and Jesus Christ Superstar and Australia's leading Soprano Jessica Di Bartolo.

Music of the Night, starring Joey Fimmano, Jessica Di Bartolo and Dexter Villahermosa, including a full live band, is a show not to be missed. You will experience the brilliance of Australian and International music performance.

Be part of Music of the Night's Concert Tour. This memorable 2-hour music theatre journey will leave you feeling charmed, spellbound and exhilarated by the performance of classic music theatre melodies.
Share Music of the Night with Phone Camera
Sun, 13th August & Sun, 15th October '23
in 19 weeks. Tickets $35 to $70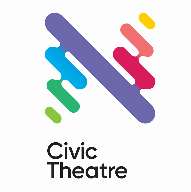 The magnificent Civic Theatre is the heart and soul of live performance in Newcastle, NSW Australia.
The Newcastle City Hall is a heritage-listed building located in the regional New South Wales city of Newcastle in the Hunter region in Australia. The building served as the city hall for the Council of the City of Newcastle between 1929 and 1977.
---
Is there a problem with this Event Listing?
Report it here.
Other people also checked out...
Sign In with a Verified Account to add your Comment or Review for this Show. See Terms and Conditions for more details.
Disclaimer: This listing is managed by Coast Box Office from publicly sourced information.
See what you're missing Preview Insider Scoop