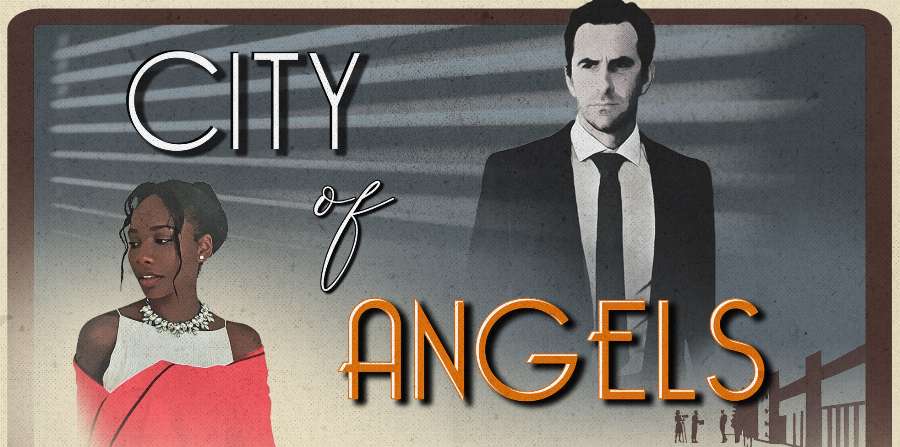 Presented by Joshua Robson Productions in association with Hayes Theatre Co
---
Ended on Friday, 23 June 2023
---
One of the wittiest books ever written [and] an effervescent score by Cy Coleman
Music by Cy Coleman, Lyrics by David Zippel and Book by Larry Gelbart
Winner of six Tony Awards including Best Musical, City of Angels stars Glenn Hill (Matilda), Aaron Tsindos (Merrily We Roll Along), Shannen Alyce Quan (Six) and Mia Morrissey (Rent) in leading roles. The production also features Paul Hanlon (Hairspray), Home & Away star Penny McNamee (Wicked) and Marcus Rivera (Miss Saigon) alongside a wonderful supporting cast including newcomers Madeleine Betts and Ethan Rutledge, Doron Chester (Frozen), social media sensation Chantel Cofie, Sian Crowe (50 Shades! The Musical Parody), Noah Janssen (title of show), Katelin Koprivec (The Deb), Connor Neylon (The Wedding Singer) with Jessica White (Catch Me If You Can) as Margaret.

With a liberal touch of femme fatale and hilarious comedy, City of Angels weaves together two plots unfolding at once, the "real" world of New York 'hack' novelist Stine (Glenn Hill) and his fictional alter-ego in the "reel" world, private eye Stone (Aaron Tsindos). Stine is lured to Los Angeles with the promise of turning his crime novel City of Angels into a Hollywood blockbuster, while struggling to balance his relationship with his wife, Gabby (Mia Morrissey) and his overbearing producer Buddy Fidler (Paul Hanlon).

Each movie scene that Stine writes comes to life on stage, bringing double the laughter and intrigue for the audience. In the black and white movie plot, Alaura Kingsley (Penny McNamee), wife of a millionaire, enlists the services of Stone to find her missing stepdaughter Mallory (Chantel Cofie). Things get steamy when Detective Stone finds Mallory in the most unlikely of places, his bedroom. Stine's characters become embroiled in a larger-than-life mystery involving a rich man, his missing daughter and a scheming wife.

Starring Madeleine Betts, Doron Chester, Chantel Cofie, Sian Crowe, Paul Hanlon, Glenn Hill, Noah Janssen, Katelin Koprivec, Penny McNamee, Mia Morrissey, Conor Neylon, Shannen Alyce Quan, Ethan Rutledge, Marcus Rivera, Aaron Tsindos and Jessica White.
Music by Cy Coleman, Lyrics by David Zippel and Book by Larry Gelbart
Hayes Theatre Co is the home of Music Theatre and Cabaret in Sydney