1927 return in 2023 after a hugely successful tour with sold out shows nationally in 2022.
The NEXT GENERATION TOUR is the next phase of our journey as we celebrate 35 years of timeless hits and touring.

A refreshed set list with songs from the other side are included on this tour along with all your favourite hits from Ish.

We are delighted to have Jason Singh from Taxiride along with us opening each show.

Jason is a world class talent and incredible performer that you won't want to miss.
Share 1927 with Phone Camera
Fri, 30th June & Sat, 8th July '23
in 13 weeks. Tickets from $70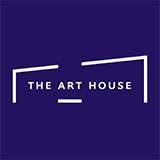 The Art House is the Central Coast's most exciting performing arts centre, bringing world-class theatre to a Central Coast audience
2 hrs 30 mins, 1 Interval
Discover The Art House Wyong - The Ultimate Guide to Central Coast's Cultural Hub. Learn about The Art House Wyong, the vibrant cultural hub of Central Coast, New South Wales. Find out about upcoming performances, book your tickets and discover the best in theatre, music and dance.
---
Is there a problem with this Event Listing?
Report it here.
Other people also checked out...
Sign In with a Verified Account to add your Comment or Review for this Show. See Terms and Conditions for more details.
Disclaimer: This listing is managed by Coast Box Office from publicly sourced information.
See what you're missing Preview Insider Scoop