Presented by Chocolate Starfish
Larger-than-life Melbourne band Chocolate Starfish will take the words right out of Meat Loaf's mouth when they perform one of the greatest rock albums ever
There is no group better suited to take on this iconic album than the band who dared to be different when they came crashing head first onto the local music scene in the early 90s with their cover of Carly Simon's hit, 'You're So Vain'.Chocolate Starfish continues to live up to their reputation as the tightest and most dynamic band around. Fronted by the vivacious rock 'n' roll powerhouse Adam Thompson, acclaimed for his powerful voice and theatrical talent, the band will delight audiences with a riveting tribute to the famous bass lines, thundering drums, screeching guitar solos and racing piano lines of Meat Loaf's BAT OUT OF HELL.
Chocolate Starfish
Share Bat Out Of Hell with Phone Camera ---
Fri, 24th February & Fri, 12th May '23
Just some of the energy that was The Palais Theatre Melbourne last Saturday night, featuring the Bat Outta Hell album and much more.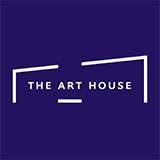 The Art House is the Central Coast's most exciting performing arts centre, bringing world-class theatre to a Central Coast audience
The Art House is a professional theatre for the whole community. Its joint focuses are on bringing national and internationally renowned companies and performers to its stage and on providing a state-of-the-art performance space for the local community. Monday-Sunday: one hour before all performances, in addition to the advertised times
Is there a problem with this Event Listing? Report it here.
Other people also checked out...
Sign In with a Verified Account to add your Comment or Review for this Show. See Terms and Conditions for more details.
Disclaimer: This listing is managed by Coast Box Office from publicly sourced information.
See what you're missing Preview Insider Updates