Presented by The Listies
---
Ended on Wednesday, 5 July 2023
---
Rolling On The Floor Laughing
Written & Performed by Matthew Kelly & Richard Higgins as The Listies!
A bonkers sketch comedy extravaganza made just for kids, ROFL sees The Listies tackle the most tortuous family situation of all: BED TIME. Rich, the exhausted parental proxy, is trying to get an early night while his hapless, hopeless housemate, Matt, deploys every trick in the book to stay up late. Featuring toilet paper cannons, a real life Cowasaurus, lullabies of doom, detachable legs, and a panoply of puns, ROFL is just as much fun for adults as it is children. For parents with kids 4+ it's a brilliant way to introduce them to theatre, and theatrical experiences.

The multi-award-winning duo behind the show are Matthew Kelly and Richard Higgins. They formed during the latest Ice Age (2008) to perform absurdist comedy to adults but switched to full-time kids' comedy in 2011. To date, they have written and produced nine critically-acclaimed live shows, three owl bums, and several books published by Penguin. They can also be seen on ABC TV's The Listies Work for Peanuts.
Written & Performed by Matthew Kelly & Richard Higgins as The Listies!
Discover The Art House Wyong - The Ultimate Guide to Central Coast's Cultural Hub. Learn about The Art House Wyong, the vibrant cultural hub of Central Coast, New South Wales. Find out about upcoming performances, book your tickets and discover the best in theatre, music and dance.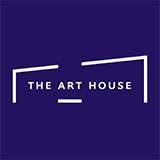 The Art House is the Central Coast's most exciting performing arts centre, bringing world-class theatre to a Central Coast audience