Red Bull Symphonic with Genesis Owusu
Presented by Sydney Opera House
in association with Sydney Symphony Orchestra
---
Ended on Thursday, 23 March 2023
---
With two distinct worlds in the arts joining forces, Red Bull Symphonic will deliver a one-of-a-kind music experience, with Genesis Owusu.
After two years of career highs, Owusu will soar to new heights as two arts worlds collide at Red Bull Symphonic, promising a captivating reimagination of his acclaimed catalogue of poetic punk and electronic hybridity that has earned a worldwide following.

Red Bull Symphonic first joined two differing worlds of music in Australia in June 2022, debuting a one night only, intimate performance with Goodna rapper Lisi and the Queensland Symphony Orchestra. Lisi, having never before performed with live instrumentation, teamed up with acclaimed arranger and conductor Nicholas Buc, as the exemplary 25-piece orchestra reimagined his hard-hitting raps for a memorable worlds collide moment.
---
WEB & SOCIAL for Red Bull Symphonic with Genesis Owusu
---

Concert Hall at the Opera House
One of the world's most sought after venues, the Concert Hall is a performance space like no other. With its cathedral like ambience and unrivalled majesty, standing on this very special stage will see you deliver a performance to remember.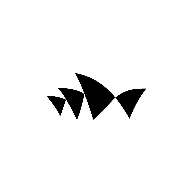 One of the most iconic buildings in the world - the Sydney Opera House is an architectural masterpiece and vibrant performance space. It's a place where the past shapes the future, where conventions are challenged and cultures are celebrated…