Presented by A-List Entertainment
Sista Flo 2.0 - Georgie has seen it all and is bringing her hilarious award-winning stand-up to The Art House for one night only.
Winner of 'Best Comedy Show' at this year's Adelaide Fringe Festival and following a sell-out season at the Melbourne Comedy Festival, don't miss Nurse Georgie Carroll as she performs for one night only at The Art House.

You'll laugh, you'll gasp, you'll cry, it might even hurt, but it will make you better. Make sure you're there to hear it all in this very special one-off event. She should have been a midwife as she always delivers!

Best-selling author - Off the Charts!.
Share Nurse Georgie Carroll with Phone Camera ---
Fri, 24th & 25th March '23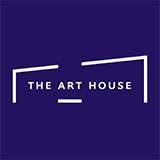 The Art House is the Central Coast's most exciting performing arts centre, bringing world-class theatre to a Central Coast audience
The Art House is a professional theatre for the whole community. Its joint focuses are on bringing national and internationally renowned companies and performers to its stage and on providing a state-of-the-art performance space for the local community. Monday-Sunday: one hour before all performances, in addition to the advertised times
Is there a problem with this Event Listing? Report it here.
Other people also checked out...
Sign In with a Verified Account to add your Comment or Review for this Show. See Terms and Conditions for more details.
Disclaimer: This listing is managed by Coast Box Office from publicly sourced information.
See what you're missing Preview Insider Updates