Presented by Sydney Opera House
in association with Opera Australia
---
Ended on Wednesday, 9 August 2023
---
Witness the world's leading tenor Jonas Kaufmann, as he takes full flight in these glorious and gutsy concerts.
Conductor - Pinchas Steinberg
Opera Australia Chorus | Opera Australia Orchestra
Luscious melodies transport us to Venice, where carnevale is in full swing. A furtive spy – Barnaba – eyes a young singer among the revellers. He steps out of the shadows, taking a chance on an amorous advance. When the singer rejects him, Barnaba's vengeful acts set in motion a chain of twists and treachery that threaten to pull all asunder. Must La Gioconda risk everything to save Enzo – the man she adores?

Composer Amilcare Ponchielli took one of Victor Hugo's plays as inspiration for this grand opera all'Italiana. His Act III ballet 'La danza delle ore' found enduring popularity in Disney's Fantasia.

Famously sung by Maria Callas, the title role takes on a newly empowered dimension through the vocal fireworks of Saioa Hernández – a soprano hailed as "the diva of our century" by none other than Montserrat Caballé.

Jonas Kaufmann makes a welcome return to Australia after his "gilded voice" (The New Yorker) shone in Lohengrin (2022) at Arts Centre Melbourne. Making his role debut as the ardent Enzo, "the world's greatest tenor" (AFR) performs in these two exceptional concerts as part of the Sydney Opera House's 50th birthday celebrations.

Hernandez and Kaufmann are joined by Agnieszka Rehlis as Enzo's lover Laura, Alexander Vinogradov as her husband Alvise Badoera, and Ludovic Tézier as the state spy Barnaba in this all too rarely performed masterpiece.
Conductor - Pinchas Steinberg
Opera Australia Chorus | Opera Australia Orchestra

Concert Hall at the Opera House
One of the world's most sought after venues, the Concert Hall is a performance space like no other. With its cathedral like ambience and unrivalled majesty, standing on this very special stage will see you deliver a performance to remember.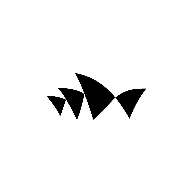 One of the most iconic buildings in the world - the Sydney Opera House is an architectural masterpiece and vibrant performance space. It's a place where the past shapes the future, where conventions are challenged and cultures are celebrated…