Rub-a-dub-dub, The Dummies are here with some splish splashing circus set to drown you in tears of laughter.
The Splash Test Dummies are off on an exciting adventure of oceanic proportions! With a brilliant array of catch-your-breath stunt work, dazzling acrobatics, dexterous juggling and side-splitting, slapstick comedy, the Dummies are ready to roll out their beach towels and spring into an exciting hour of circus-filled hilarity for the whole family.

Grab your flippers and snorkel and join the Dummies diving from bathtubs to beaches on this wild aquatic ride!

Winners of the Best Children's Presentation at Adelaide Fringe Festival in 2015, 2016, 2019 and 2021

Winners of the highly coveted Children's Choice Award (Runner Up) at Edinburgh Fringe Festival 2016

Workshops available as part of a show + workshop package $22.00.
Share The Splash Test Dummies with Phone Camera
Wed, 18th to 20th January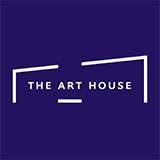 The Art House is the Central Coast's most exciting performing arts centre, bringing world-class theatre to a Central Coast audience
The studio is a 285m2 space with retractable tiered seating for 130 people and AV link to the main theatre. It is suitable for performance, rehearsal, conferences, functions, live music relayed to the Theatre and additional dressing room space. Fully equipped for light and sound with 80 incandescent stage lights, computer lighting control board, 80 IGBT Dimmers and all required audio, the studio is multi-purpose. The studio provides an alternate performance area for productions to stage performances in a high quality space. The studio can also be used as a conference or functions centre for business events, expos, or other celebrations.
---
Is there a problem with this Event Listing?
Report it here.
Other people also checked out...
Sign In with a Verified Account to add your Comment or Review for this Show. See Terms and Conditions for more details.
Disclaimer: This listing is managed by Coast Box Office from publicly sourced information.
See what you're missing Preview Insider Scoop