Making a welcome return to The Art House, the Sydney Symphony Orchestra performs three favourites in one memorable concert.
Beethoven was already famous across Europe by the time he premiered his first symphony. It was a revelation – and its wealth of ideas and spirit made people feel something that they had never felt before. It still has that power - be thrilled with this unforgettable performance.

Edvard Grieg is best known for his music for Peer Gynt, but his Holberg Suite is an equal celebration of Norwegian culture, with music that recalls the joyous dances of earlier times.

Strauss' romantic Oboe Concerto features the Sydney Symphony's Principal Oboe, Diana Doherty as soloist, who brings to life every sublime moment with her unmatched technical skill.
Share The Sydney Symphony performs Beethoven with Phone Camera
in 10 weeks. Tickets $30 to $59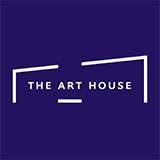 The Art House is the Central Coast's most exciting performing arts centre, bringing world-class theatre to a Central Coast audience
Discover The Art House Wyong - The Ultimate Guide to Central Coast's Cultural Hub. Learn about The Art House Wyong, the vibrant cultural hub of Central Coast, New South Wales. Find out about upcoming performances, book your tickets and discover the best in theatre, music and dance.
---
Is there a problem with this Event Listing?
Report it here.
Other people also checked out...
Sign In with a Verified Account to add your Comment or Review for this Show. See Terms and Conditions for more details.
Disclaimer: This listing is managed by Coast Box Office from publicly sourced information.
See what you're missing Preview Insider Scoop