The musical reveals a comeback story of a woman who dared to defy the bounds of her age, gender and race to become the global Queen of Rock n' Roll. Tina - The Tina Turner Musical is a celebration of resilience and an inspiration of triumph over adversity.
Produced by TEG DAINTY in special collaboration with Stage Entertainment, Tali Pelman and Tina Turner.
One of the world's best-selling artists of all time, Tina Turner has won 12 Grammy Awards and her live shows have been seen by millions, with more concert tickets sold than any other solo performer in music history.

When she was inducted into the Rock And Roll Hall of Fame in October, 2021, Tina Turner became one of only three women in the institution's history to be inducted twice (she was initially inducted in 1991, alongside Ike Turner).

This new musical based on the life of legendary artist Tina Turner and presented in association with Tina Turner herself, received its world premiere in April 2018 in London, at the Aldwych Theatre. In March 2019, the German production opened at Stage Operettenhaus in Hamburg, the Broadway production followed in November 2019 and was nominated for 12 Tony Awards including Best Musical. The Dutch production opened at the Beatrix Theater, Utrecht, in February 2020. A third European production opened in Fall 2021 at the Teatro Coliseum in Madrid, Spain and the North American Tour will commence in September 2022.
Share Tina - The Tina Turner Musical with Phone Camera
Thu, 4th May to Sun, 3rd September '23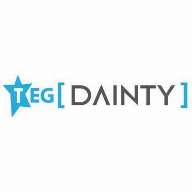 TEG DAINTY has been producing live entertainment across Australasia since the early 1970s and was recognised by the highly acclaimed SportBusiness International Magazine as one of world's 20 most influential promoters and recently ranked by…
The Theatre Royal is a theatre in Sydney, Australia built in 1976. It has offered a broad range of entertainment including dramas, comedy and especially musicals since the 1990s. The theatre has been closed since March 2016, but reopened in December 2021 under parent company Trafalgar Entertainment.
---
Is there a problem with this Event Listing?
Report it here.
Other people also checked out...
Sign In with a Verified Account to add your Comment or Review for this Show. See Terms and Conditions for more details.
Disclaimer: This listing is managed by Coast Box Office from publicly sourced information.
See what you're missing Preview Insider Scoop