In the epic finale to the Harry Potter Film Concert Series the battle between good and evil forces of the wizarding world escalates into an all-out war.
Experience Harry Potter and the Deathly Hallows™ Part 2 as never before, as the Sydney Symphony performs Alexandre Desplat's iconic score while the film is projected onto a high-definition screen that puts you in the middle of the action.

Don't miss this unique opportunity to witness Harry and his friends face off for the last time against their foes.
Share Harry Potter & The Deathly Hallows™ Part 2 in Concert with Phone Camera
Thu, 7th to 9th December '23
in 37 weeks. Tickets $51 to $141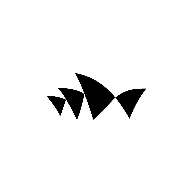 One of the most iconic buildings in the world - the Sydney Opera House is an architectural masterpiece and vibrant performance space. It's a place where the past shapes the future, where conventions are challenged and cultures are celebrated…
2 hrs 20 mins, 1 Interval
---
Is there a problem with this Event Listing?
Report it here.
Other people also checked out...
Sign In with a Verified Account to add your Comment or Review for this Show. See Terms and Conditions for more details.
Disclaimer: This listing is managed by Coast Box Office from publicly sourced information.
See what you're missing Preview Insider Scoop