One of Roald Dahl's biggest, brightest and bushiest characters comes to life in this audio visual extravaganza.
By Roald Dahl
Adapted for the stage by shake & stir theatre co
One of the biggest, brightest and bushiest characters in children's literature comes to life in this audiovisual extravaganza.

Straight from Roald Dahl's classic children's romp comes the indefatigable Mr Fox, a trickster who lives in his burrow with his wife and pup. To keep food on the table, he slips out every night to steal from his neighbours, the wicked farmers Boggis, Bunce and Bean. When the trio, sick of being outsmarted, hatch a nefarious plan that puts his family and friends in grave danger, Mr Fox and a band of woodland revolutionaries must use every ounce of cunning and wit they have to set things right.

Adapted for the stage by award-winning producers shake & stir theatre co, Fantastic Mr Fox sees live actors interact with lush and beautifully-realised animations, bringing to life the magic and touching detail of Dahl's fantastical world.

A story for children and cubs from five years old and up, this is a perfect outing for the family and a giggle-inducing celebration of one of the animal kingdom's greatest heroes.
Share Fantastic Mr Fox with Phone Camera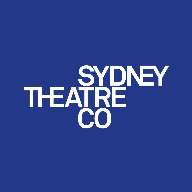 Recognised as one of the world's most exciting and original theatre companies, Sydney Theatre Company is at the heart of Australia's cultural landscape. We present work at our home at The Wharf, the Roslyn Packer Theatre and at the Sydney…
Suitable for young children

The Roslyn Packer Theatre Walsh Bay is a theatre in Sydney, New South Wales, Australia. The theatre is on Hickson Road at Walsh Bay, 150 metres west of The Wharf Theatre, opposite Pier 6/7 on Walsh Bay.
---
Is there a problem with this Event Listing?
Report it here.
Other people also checked out...
Sign In with a Verified Account to add your Comment or Review for this Show. See Terms and Conditions for more details.
Disclaimer: This listing is managed by Coast Box Office from publicly sourced information.
See what you're missing Preview Insider Scoop