Tribute to Shirley Bassey on stage in Wyong
---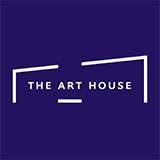 Coast News

The glamorous costumes and the powerhouse vocals of Dame Shirley Bassey will come alive in a tribute show by internationally renowned Rachael Roberts at The Art House in Wyong.

Roberts is bringing her show, This is Me, direct from London's West End for an Australian tour throughout November.

The enthralling show is the rags to riches story of the legendary Dame Shirley Bassey, from the docks of Cardiff's Tiger Bay to the millionaire shores of Monte Carlo.

This is Me covers the life story of the inimitable Welsh singer and her glittering career spanning eight decades with the fabulous hits and personal favourites, sequins and feathers galore, humour and pathos.

Roberts, a trained singer, actress and dancer based in South Wales, describes her show, This Is Me, as a love letter from a fan to her heroine.

After four years of performing in touring theatre shows, such as Godspell, Oklahoma, West Side Story, Songs That Won The War, Roberts formed an all-female band and toured Germany with a show that paid tribute to the great girl bands from the 1940s through to the 2000s.

After becoming a solo artist, shows in top hotels for corporate and private clients followed and Roberts supported Clem Curtis and The Foundations at Warners Hotel in Somerset.

After paying tribute to her heroines Judy Garland, Edith Piaf, Marilyn Monroe, Doris Day, Bette Midler and Shirley Bassey, in a Little Voice style theatre show in various venues around London Roberts decided to concentrate on a dedicated tribute to Dame Shirley Bassey.

This is Me – An International Tribute to Dame Shirley Bassey will be staged at The Art House, Wyong, on Saturday, November 19.

Source: Coast News on Fri 18 Nov.
Disclaimer: News on Coast Box Office is an automated aggregation from a variety of public sources. News content does not reflect the opinions of Coast Box Office. Images shown may not represent the original source or owner of the image. Coast Box Office does not warrant the accuracy or validity of News articles and advises visitors to always check the article source for more details.